Discovery Point at Discovery District
Discovery Point at Discovery District
In partnership with Terrapin Development Company, Brandywine is realizing the University of Maryland's vision for a world-class, mixed-use neighborhood spanning five acres within the Discovery District—the epicenter of academic, research and economic catalysts in Greater College Park. Discovery Point is a $300+ million development project that will feature 550,000 square feet of class-A, innovative spaces encompassing research, office, collaboration and retail, plus 200-250 multifamily residential units. With seamless connections to mass transit and major roadways, and the University's esteemed talent base, this project is designed to accelerate ventures of all kinds—from startups to Fortune 500 Company headquarters—and will serve as a natural extension of the University's renowned research enterprise.
University of Maryland Site Map - Proximity of Discovery Point to Main Campus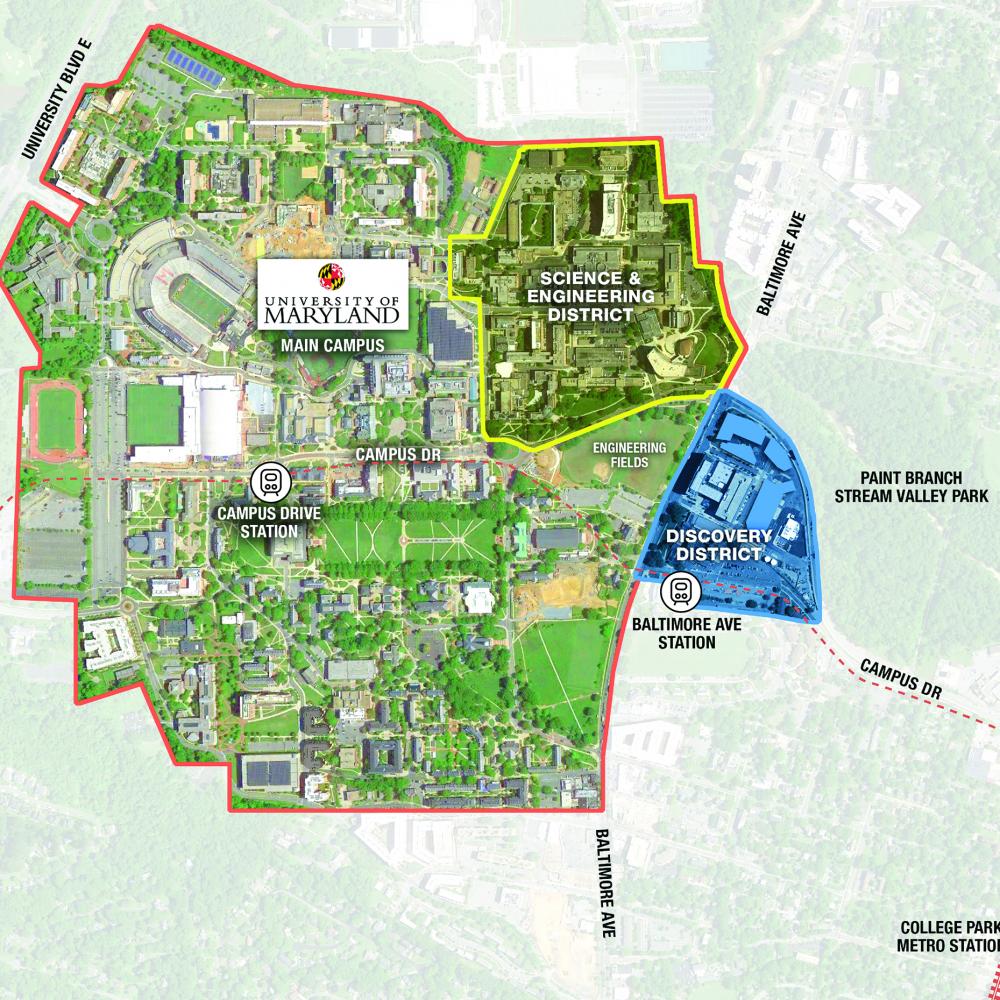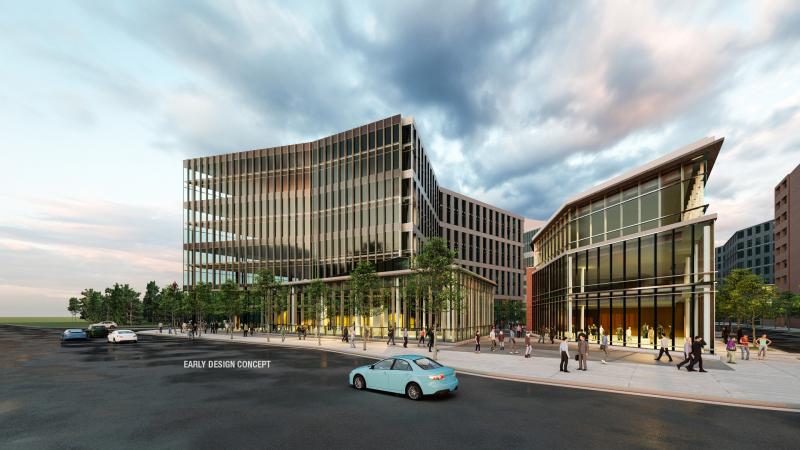 Building 1
Situated at the gateway to the new Discovery District, building one's angled massing will create an iconic form at the corner of Baltimore Avenue and Campus Drive. Connected to UMD's world-renowned Clark School of Engineering, the building's northern edge will engage Campus Drive, creating dramatic views to Paint Branch Stream Valley Park. The buildings will form an urban pedestrian passage, with ground floor uses opening onto dynamic open space. Open floor plates with abundant natural light and views will provide multiple configuration options to enable dynamic research activity. The building will embrace sustainability and wellness through state-of-the-art building systems, optimized fresh air intake and LEED Silver or equivalent certifications.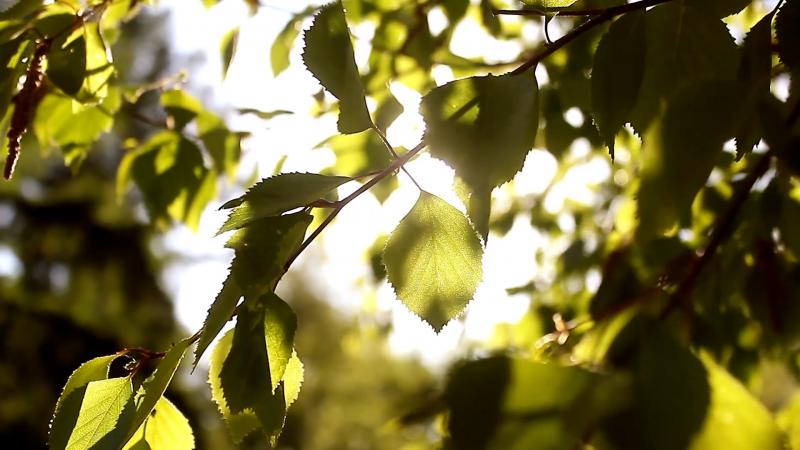 Greenspace & Placemaking
Inspired by the natural meander of the nearby Paint Branch Stream corridor and the woodland character of the Park, a dynamic arrangement of plantings and places offer respite and recharge. Open, flexible gathering spaces welcome occupants outside for breakout meetings, informal brainstorms, or after-hours get-togethers. A public space and placemaking strategy serves as a tactile backdrop for the collaboration and creativity of the district.
Connect to Top Talent
For startups up to large Fortune 500 enterprises —
Discovery Point within the Discovery District will serve as a natural extension of the University's renowned research enterprise — just steps from talent in business, finance, accounting, and computer science.
This project is expertly designed to foster ventures of every kind.