Product Offerings
Our workplace environments take shape within vertical and master-planned mixed-use developments, inspired office buildings, state-of-the-art research and lab spaces and innovative co-working spaces.
From move-in ready, to build-to-suit space, our goal is to shape the setting for collaboration, connection, and productivity that enables business success. These spaces are brought to life by market-leading amenities, vibrant outdoor and greenspaces, and lively community programming.
Our Office Spaces
Brandywine has built and managed millions of square feet of high quality office space designed to help companies attract and retain top talent, build culture, and drive successful business outcomes. We continually raise the bar in architectural quality, technology, engineering, sustainability, and functionality to create a range of offerings from highly-visible, build-to-suit headquarter spaces, to flexible, multi-tenant buildings. Our expansive collection of properties allows our tenants maximum flexibility for growth within the portfolio.
Lab + Innovation
Our Life Sciences portfolio creates flexible, cutting-edge research and lab environments within some of the nation's leading life science markets, boasting a unique combination of world-class healthcare and academic institutions, top-tier talent, and investment capital. Recognizing the unique, evolving needs of Life Science businesses, our research + innovation spaces are strategically designed for flexibility and optionality with large floor plates, soaring floor-to-ceiling clear heights, state-of-the-art technology, upgraded building and waste treatment systems, emergency power generation, and extra floor loading capacity. Given our scale, we have both existing product to meet a company's most urgent lab space needs, as well as customized, ground-up developments, backed by a proven track record of meeting the flexibility requirements of early-stage Life Science companies as they grow into large-scale users.
Education
We provide collaborative, turn-key solutions for acceleration, helping our University partners redevelop land, monetize land holdings, foster commercialization nodes, and introduce mixed-use spaces into learning environments. Brandywine brings our broad expertise in large-scale, mixed-use development to the nuances of academic institutions—a product type that demands a diverse level of experience and skill. Together, we create ecosystems that serve as a magnet for top talent, cutting-edge research and discovery, and sustainable economic growth.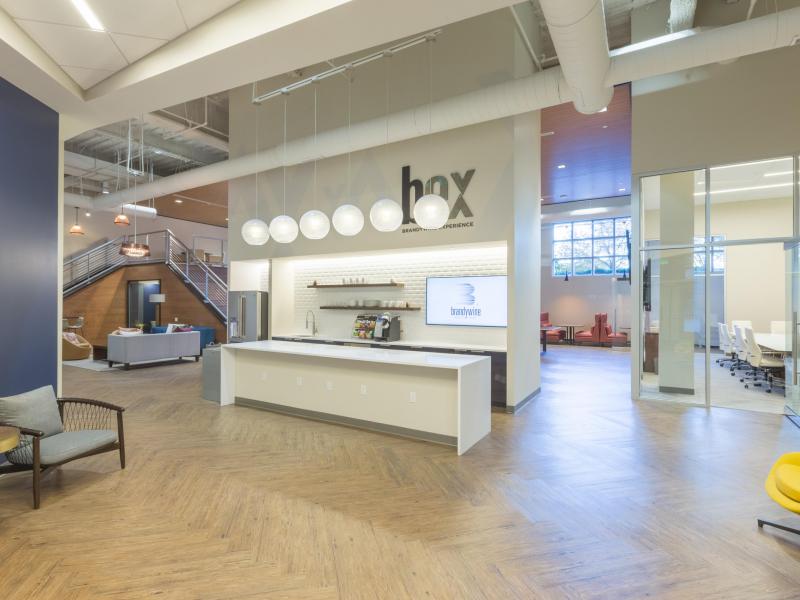 Bex Spaces
Bex—short for Brandywine Experience—offers flexibility, convenience, wellness, and style exclusively to Brandywine Realty Trust tenants, no matter where you work. Our Bex Co-working spaces, positioned in Philadelphia, Radnor, PA, and Tysons, Virginia, are fully equipped with desk and conference space, lounge and kitchen areas, coffee service, upgraded technology, and free wifi. If you're a tenant in the building or close by, pop in and relax. If you want to work near home, but not at home, stop by. If you're traveling to a different region, reserve your touchdown desk by the hour or by the day.
Multi-family
Multi-family development plays an essential role in bringing our mixed-use communities to life. Our master-planned developments Schuylkill Yards and Uptown ATX feature a combined planned 4.4 million square feet of multi-family residences including 326 units at Avira and 341 units at One Uptown. Other multi-family offerings developed by Brandywine include AKA University City in FMC Tower, Alexan Garza Ranch, and Parc Plymouth Meeting.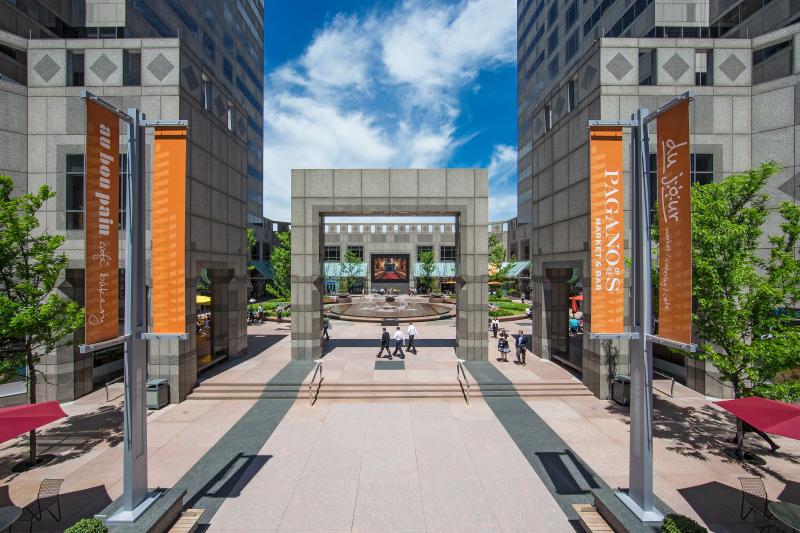 Move-In Ready Suites
Our Move-In Ready spaces feature fully furnished, Wi-Fi enabled suites that cater to company's immediate needs, with flexible term options. For those looking for a convenient option to spin up a satellite office, or a state-of-the-art new space without the headache of managing construction —our Move-In Ready portfolio offers inspired, turnkey office space within amenity-rich buildings situated in some of the nation's most desirable locations.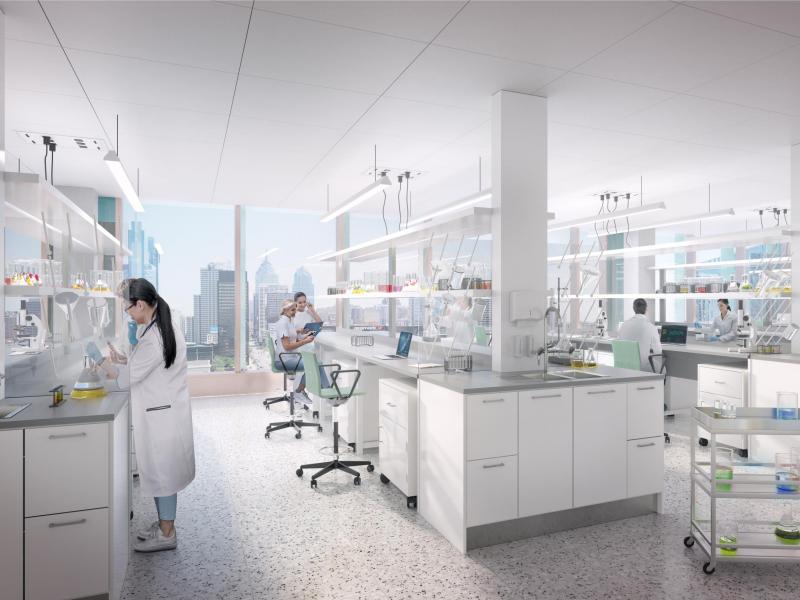 Life Science Incubator Space
For start-up, early-stage, fast-growing, and established Life Science industry leaders, B+labs is a Life Science incubator that provides high quality innovation, collaboration, and research space in an area teeming with top talent and renowned institutions. B+labs is now open in Cira Centre and features the latest equipment and technology.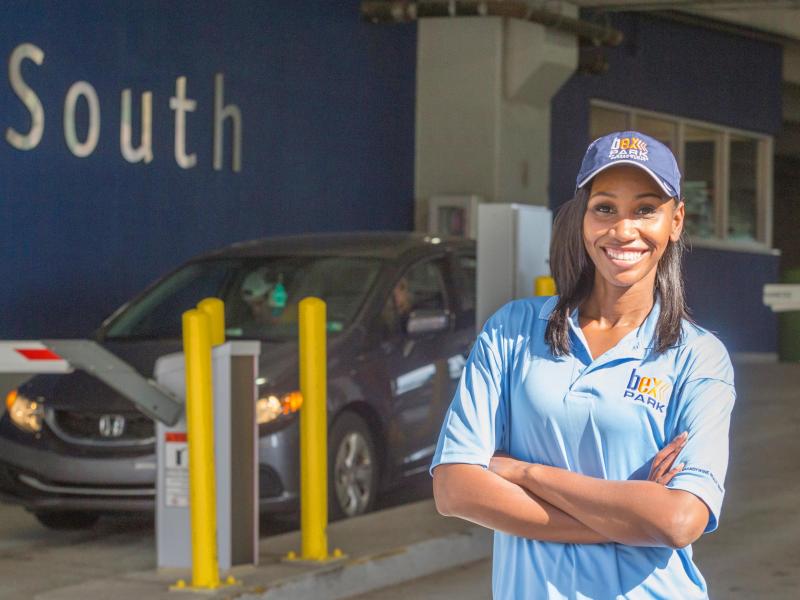 BexPark Facilities
Since the company's inception, Brandywine has operated parking facilities across the country, and currently manages 3,700 parking spaces in Philadelphia, Austin, and Metro D.C. BexPark is our full-service Parking Management division, staffed by competitively-compensated, in-house personnel who have decades of experience managing and operating parking facilities with tremendous success. Our team has extensive experience in everything from day-to-day operational excellence, to designing and building complex parking facilities, to achieving incredible cost savings for our clients through advanced automation, without sacrificing any of the personal touches that make for memorable customer experiences.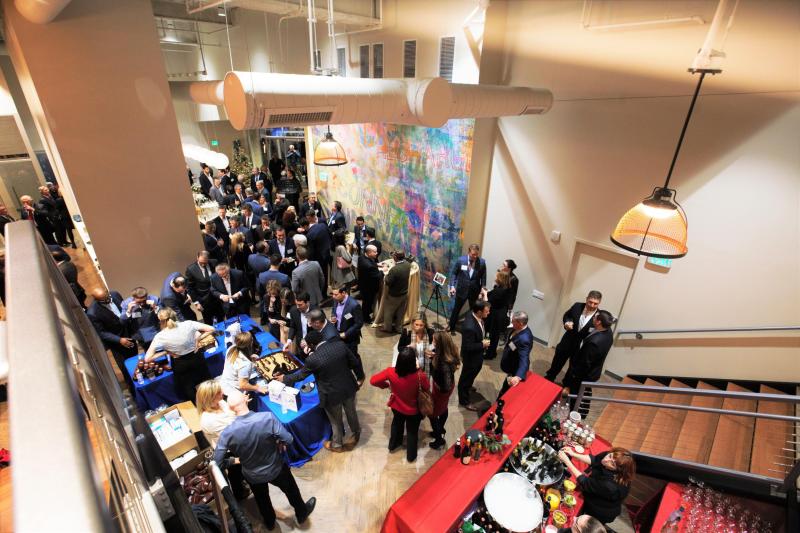 Event Rentals
Fit for any occasion, our venues are designed to inspire creativity, whether you are looking to find a space that energizes your next team meeting or creates a relaxing ambiance for an outdoor gathering. For events that exceed every expectation, our Class-A office space and vibrant greenspaces provide a professional, yet lively location for all your needs.