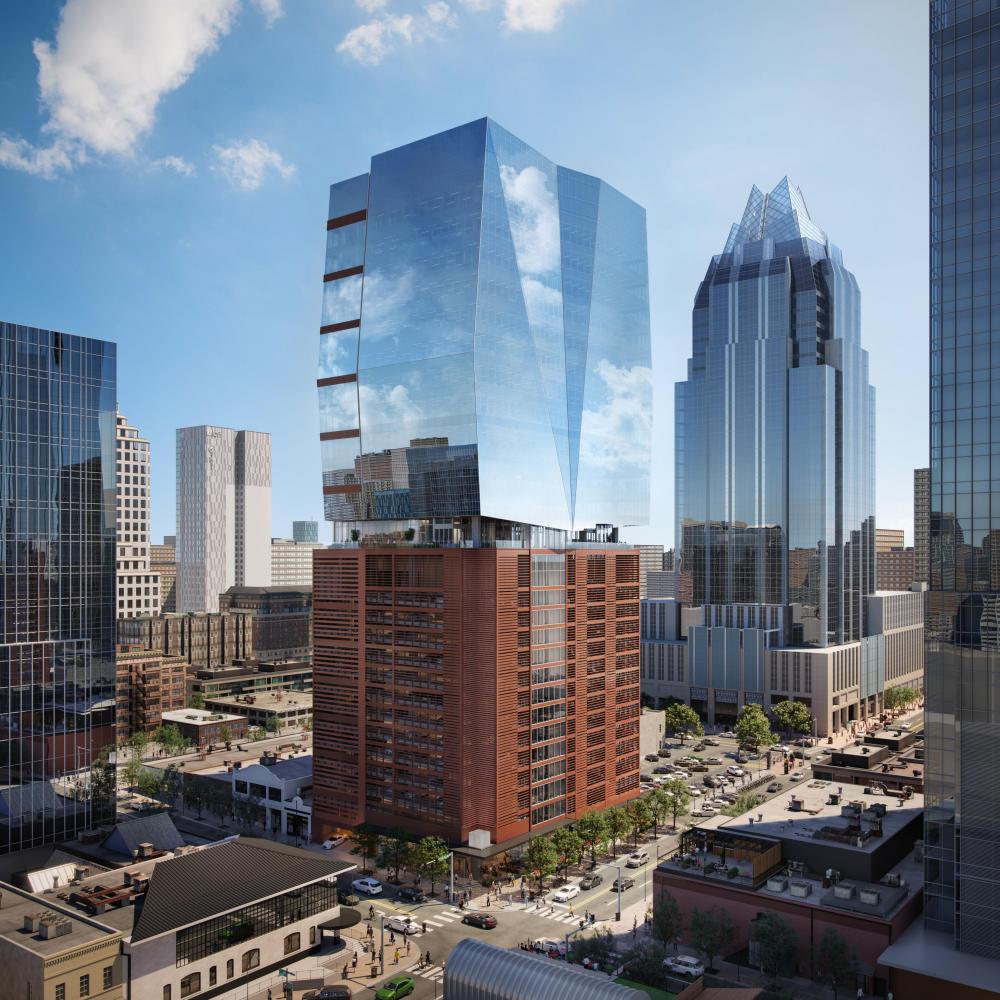 About Property
405 Colorado's sculptural design features glass enclosed office levels atop a strong masonary base of parking. The tower presents a dynamic image from every direction, yet its soul is in the two levels of outdoor spaces—the street level entry and the open Sky Lounge of the office tower where the design opens itself to Austin's new, exciting and active urban lifestyle.
Location
Austin
Accessibility and parking are uncommon features for downtown buildings in Austin. 405 Colorado boasts an above market parking ratio of 2.6/1,000, making it one of the easiest places to park in Austin's thriving entertainment and work districts. Located at 4th and Colorado, 405 Colorado is four blocks from Lake Bird Lake and less than a block from Austin's own main street, Congress Avenue.
401-405 Colorado Street
Austin, TX 78701

Amenities
Standing tall at 140 feet above ground, 405 Colorado's 14th floor Sky Lounge boasts ultra-rich amenities. The Sky Lounge seamlessly unfolds inviting living room environments mixed with functional workspace with a thoughtful modern design. Outdoor terraces, semi‐permeable lounge spaces, and a fitness and conference center greet those working in or visiting the office tower.
Retail & Restaurants
Conference Room
Property Status
operating
Total Building Square Feet
205,803 Sq. Ft.
Total Available Square Feet
8,140 Sq. Ft.
Typical Floor Size
18,000 Sq. Ft.