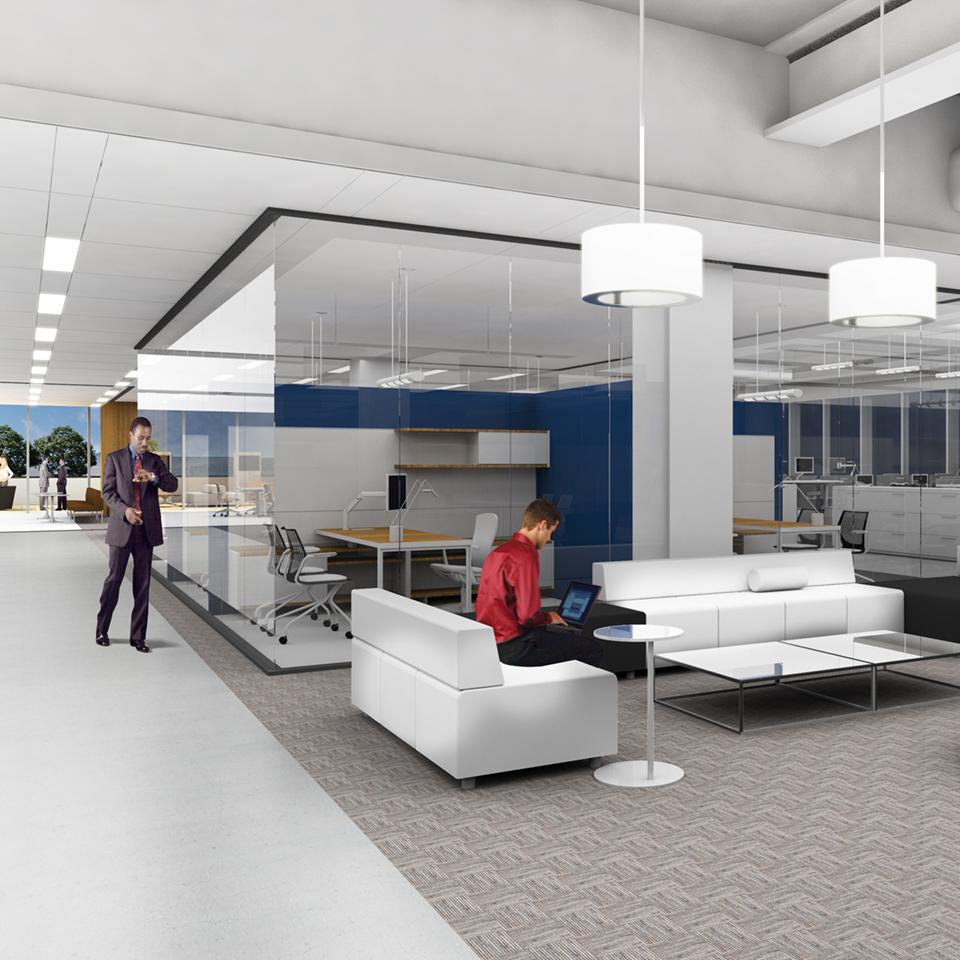 About Metroplex II
Situated on a 23-acre, master-planned campus in Plymouth Meeting, PA, Metroplex Two seamlessly blends urban sensibility through state-of-the-art, sustainable design with large, open floorplates, expansive glass and heightened visibility in up to 280,000 square feet of Trophy Class work space.
Location
Philadelphia Suburbs
Due to its location, Metroplex Two is both well connected and highly visible. It is a striking presence on the Northeast Extension of the PA Turnpike and the major road network to the north, providing an ideal branding opportunity for an anchor tenant, and seamless everyday commuting access.
4000 Chemical Road
Plymouth Meeting, PA 19462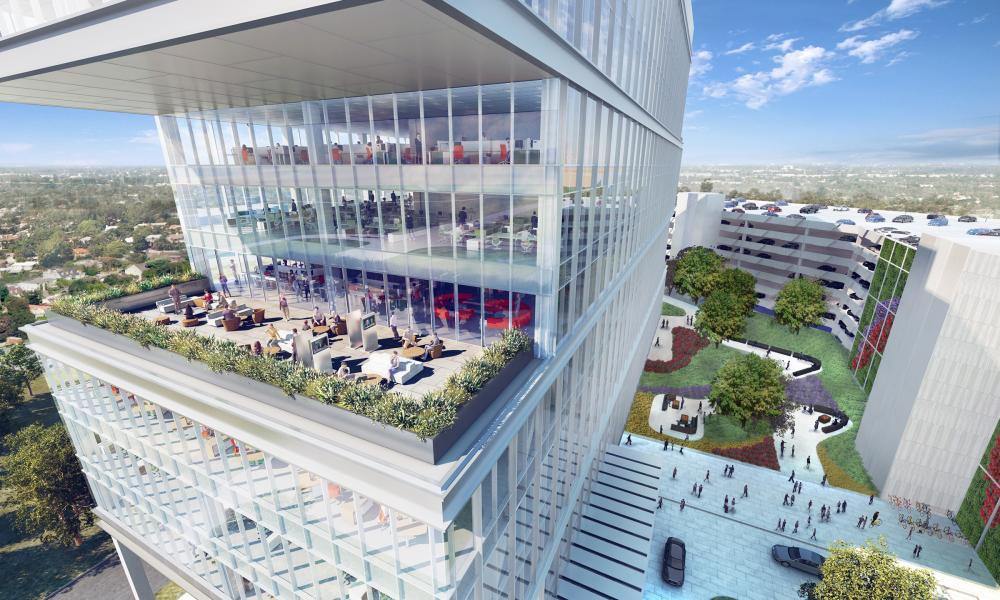 Amenities
Three terraces, including the communal 9th floor Sky Terrace, energize the workplace. The WiFi-enabled Sky Terrace features a glass railing overlook and landscaped edge that inspires collaboration with varied seating areas, fire pits and televisions. The Lawn, a verdant central courtyard between the building and the six-level parking garage, serves as the campus connection and is accessed from the passenger drop area punctuated by a signature sculptural element. Beautifully landscaped and traversed by a sinuous stone pathway, The Lawn is designed to promote a variety of community activities from yoga classes to concerts.
Market
Philadelphia Suburbs
Space Types Available
Laboratory
Mixed-Use
Office (All)
Total Building Square Feet
280,000 Sq. Ft.
Typical Floor Size
25,750 Sq. Ft.