COVID-19 Response
The impact of COVID-19 continues to be felt around the world in many ways. As an organization, Brandywine has maintained a strong, strategic business approach, while prioritizing the health, safety and economic vitality of our employees, tenants, stakeholders and neighbors.
During this unprecedented time, the Brandywine team has risen to the occasion
Not only swiftly adapting, but also, taking action to deepen relationships, seize opportunities, and forge an even stronger future for the company. Guided by our core values of integrity, quality, community and innovation, our response took a disciplined approach to addressing both the danger and opportunity sides of the crisis:
We took early action to deploy a COVID-19 Crisis Response Team to implement a variety of measures in early 2019 to increase the safety and security of our employees and tenants.
 
We kept 100% of our employees and in-house third-party vendors fully employed, providing additional virtual health and wellness offerings and trainings, and expanding benefits and flexibility to those in need – whether for health or unique homecare requirements. 
 
All properties remained fully open and operable, with our essential employees reporting on-site daily to perform maintenance and increased cleanings, serve essential tenants, and diligently prepare for full tenant bases to return. 
 
We maintained an open dialogue with our tenants, not only proactively providing 'must-know' information, but also, serving as a strategic workplace partner to help tenants navigate the challenging time.  
 
With a laser focus on the long-term vitality of our communities, we provided $350,000 to The Enterprise Center to launch the Grow Philadelphia Small Business COVID-19 Resilience Fund to support small and minority-owned construction-related businesses impacted by the crisis, and introduced a $180,000 Loan Program in partnership with the African American Chamber of Commerce which supports Black-owned businesses impacted by the pandemic and continued social unrest.
 
We partnered with several of our Food & Beverage tenants to serve over 28,000 meals to our neighbors in-need in West Philadelphia. 
 
Our Return to the Workplace protocol and safety measures meets, if not exceeds, all recommendations outlined by the Centers for Disease Control and Prevention (CDC) 







Our Return to Work Tenant Resources
To help our tenants navigate a safe return to the workplace, we leveraged our network and expertise to assemble a comprehensive Return to the Workplace package featuring a range of new programs and resources, a full-service library of Brandywine's COVID-19 resources, and virtual consultations for tenants seeking solutions to unique return to workplace barriers. 
Free space reconfiguration consultations
Free access to b.well, a new exclusive health + fitness app
Solutions for parking & transportation needs, furniture storage, meal delivery, childcare & remote learning, and more 
Comprehensive vendor network for cleaning, PPE and more
Free access to pre-designed safety signage
Return to Work Preparation Checklist
Employee communications best practices & templates
Access to Brandywine's Tenant Business Development Network
Custom Return to the Workplace safety guide
Discounted pricing on employee 'Welcome Back' gifts
Ideas for all-employee community service initiatives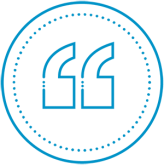 Absolutely five star service from cleaning, building maintenance and security during Coronavirus 19 – great work!
Higginbotham Insurance

The Brandywine team is definitely on top of things, which makes me quite at ease when the time comes for us to return.
Anterix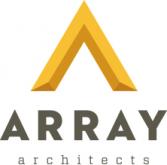 We feel well looked after and appreciated.
Array Architects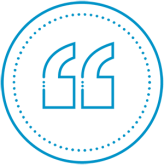 You have been awesome. Brandywine is going above and beyond in response to COVID. We feel very safe when going into the office.
HSBC Bank